Mesa Mountain Film LLC is a Native owned film production company based in Albuquerque New Mexico. Our goal is creating quality, innovative motion media while providing industry opportunities for emerging and seasoned Native American film and media talent. We strive to support our clients with impressive, story driven, digital motion content.
Darrell Fong, Owner - Operations Manager - Producer
Darrell Fong is an award winning producer out of Albuquerque NM. Half Hopi and Chinese, Darrell grew up on the busy streets of San Francisco. Later, he moved to a very rural Arizona community on the Hopi reservation. Darrell earned a degree in electrical engineering, then worked as a safety engineer for the Gov't and as a contractor for over 30 years. 
In 2012, Darrell had a life changing moment as a background actor on the set of Marvel's Avengers.  From that moment on, he jumped on every chance to be on a film set and joined several 48 Hour Film projects to learn crew and production roles.  Since, he's had the opportunity to work on many independent films as a Producer, Assistant Director and many crew member positions.
Darrell produced the award winning  short, "Mountain Spirit".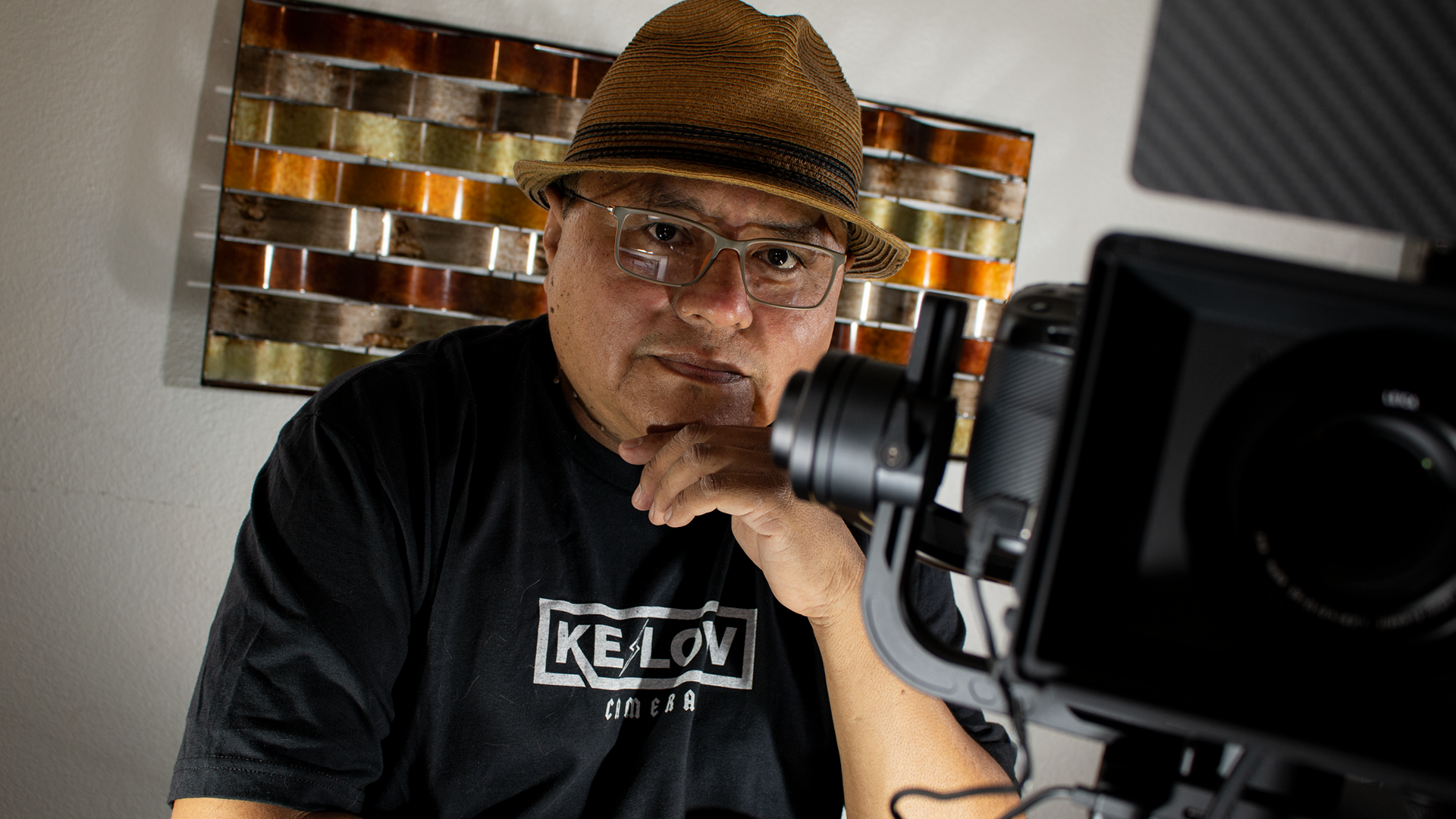 Orlando Skidmore, Owner - Director - Cinematographer
Orlando Skidmore is an award winning filmmaker out of Albuquerque NM. A full-blooded White Mountain Apache, Orlando moved to New Mexico and enrolled into CNM's film program. After completing the Film Crew and Post Production programs, Orlando w
ent on to work with large and
also independent film productions, mostly as the Cinematographer. Recently, Orlando has worked with various non-profits to produce digital insights and documentaries.  

Orlando wrote and did the Cinematography on "Voices Unheard", a short narrative officially selected by the Santa Fe Film Festival and Phoenix  Film Festival. He also did Cinematography and editing on "The Native Hope Podcast", Winner of the  Storytelling Award- A Show For A Change Film Festival. And continuing his success, Orlando wrote and did Cinematography on "Mountain Spirit", Winner of the Best 49er Short Film at the Native Cinema Film Festival in Santa Fe NM.
Site Photo Credits:
Brandon Morgan, Mark Lewis, Terrance Clifford, Rodger Burt, Orlando Skidmore, Dace Skidmore